New Student Counseling Sessions
New Student Counseling Sessions
Welcome! The MSJC Counseling Department is here to guide and support you with educational planning assistance, career advising, and transfer information.
Are you a new student getting started; meet with our counseling staff during a virtual New Student Counseling Session!
To register for a session, please select one of the dates below to take you to the registration form. Students will need to attend only one of the sessions:
Student will need to complete the following before the virtual session (Getting Started-New Students):
Completion of the Online Application
Completion of the Online Orientation
Activate MyMSJC Account
Activate MSJC Student Email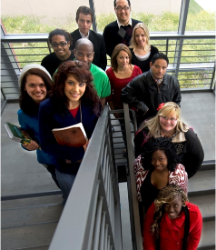 During these group sessions new students will receive the following:
A Counseling presentation regarding important information and resources to brand new MSJC students to ensure their success (40 Minutes)
Creating a first semester course plan (Abbreviated Educational Plan) with a counselor (40 Minutes)
A Success Mentor teaching students how to navigate Self-Service (40 Minutes)
Student will need to bring to the virtual session:
MSJC Student ID Number
High School Transcripts (to meet foreign language requirements)
If applicable, AP scores 3, 4, or 5
On the day of your scheduled session, please login using msjc.craniumcafe.com and use your MSJC login credentials. You will then be able to access your registered session.
Please arrive five minutes early. Sessions will begin on time, and students will not be admitted late. Plan to stay at least 60 minutes for the session.
If you are having issues or questions about the session, please contact counseling@msjc.edu
ARE YOU A RETURNING OR TRANSFER STUDENT?
If so, you are not considered a new student. Transfer and continuing MSJC students can still meet with a counselor virtually. Returning or transfer students will need to make an hour-long appointment to look at courses they've completed and to create an educational plan.