Board of Trustees
The Board of Trustees governs the Mt. San Jacinto Community College District. It consists of five elected members, each representing one of the five trustee areas of the district. Voters in each of the areas elect the trustee for a four-year term.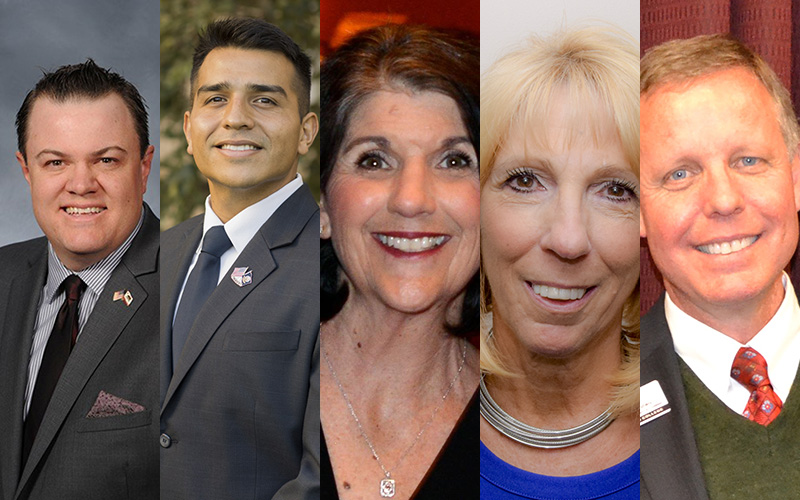 Board of Trustees (L-R): Brian Sylva (Area 1); Joshua Rivera (Area 2); Ann Motte (Area 4); Vicki Carpenter (Area 3, President); Tom Ashley (Area 5, Clerk).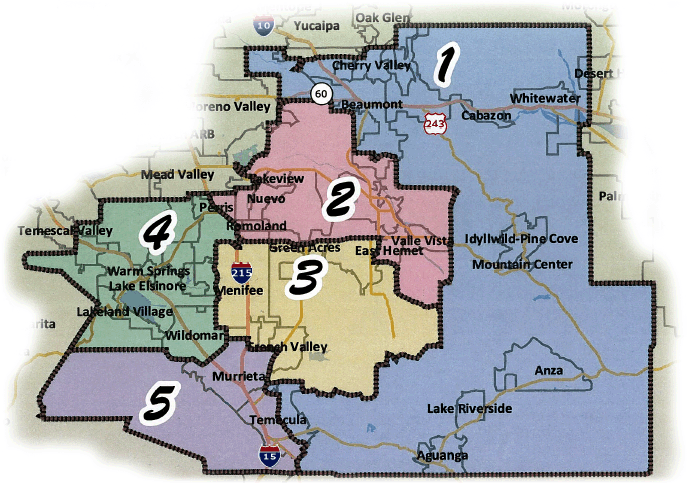 Public Comment
Due to the COVID-19 pandemic, MSJC Board of Trustees meetings are held online. Public comment requests must be emailed in advance. See agenda for details.