Veterans/Dependents Work Study Employment
Veterans/Dependents Work Study Employment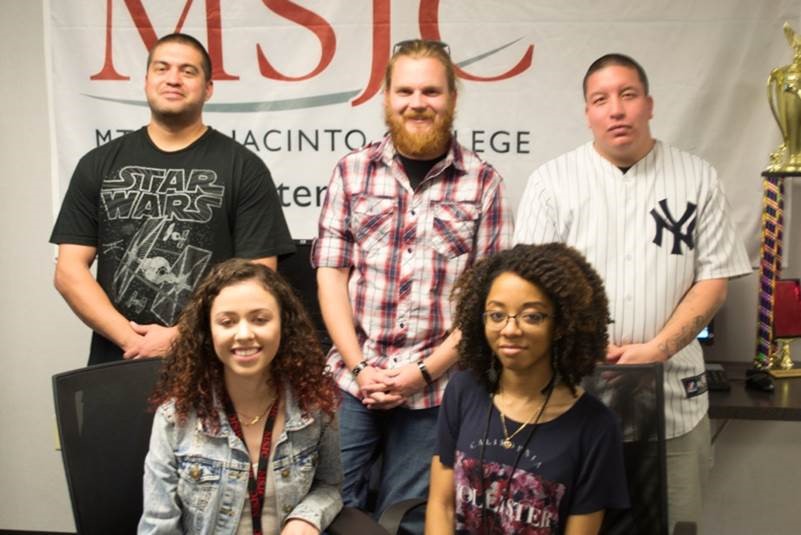 This program is available to any student receiving VA education benefits and who is attending school three-quarter time or more. An individual working under this program may work at our V​eteran Resource Centers at either the MVC or SJC campus.​

Work-study student​s are paid at the state or federal minimum wage, whichever is greater. If you have any questio​ns regarding the work-study program, contact the Veterans Resource Center (VRC) Site Supervisor.​​

Veteran Work Study Job Description
Veteran Work Study Standards and Expectations
Who is Eligible?
Montgomery GI Bill Active Duty (38 U.S.C. Chapter 30)
Vocational Training and Rehabilitation for Veterans With Service-Connected Disabilities (38 U.S.C. Chapter 31)
Post-Vietnam Era Veterans Educational Assistance Program (38 U.S.C. Chapter 32)
Dependents Educational Assistance Program (38 U.S.C. Chapter 35)
Montgomery GI Bill Selected Reserve (10 U.S.C. Chapter 1606)
Eligible dependents under 38 U.S.C. Chapter 35 may use work-study only while training in a state.
VA will select students for the work-study program based on different factors, including:
Disability of the student.
Ability of the student to complete the work-study contract before the end of his or her eligibility to education benefits.
Job availability within normal commuting distance to the student.
VA will give the highest priority to a veteran who has a service-connected disability or disabilities rated by VA at 30% or more.
The number of applicants selected will depend on the availability of VA-related work at your school or at VA facilities in your area.
How do I Apply?
Complete and submit the following forms to your local Veterans Resource Center, NOT the Department of Veteran Affairs, by email or in person to VRC Site Supervisor, Certifying Official or Counselor.
Both forms must be submitted prior to each semester in order to be considered for the work/study position.

Processing can take three weeks, depending on when you submit your application and if you've been approved to receive benefits. Before your application can be sent to the VA you must be certified to use your benefits at MSJC. Please ensure you have registered for classes and have submitted the forms listed below as soon as possible in order complete your certification for student worker eligibility:
Statement of Responsibility (blue form)
Certificate of Eligibility (proof of certification from VA)
Educational Plan from an educational counselor
Any inquiries regarding veteran's benefits (ex. Certified courses, pay, or detailed information) please contact the VRC for further assistance.

Please contact Martina Moncada by email at mmoncada@msjc.edu regarding Veteran Work Study Employment inquiries.