More Than 20 MSJC Students Complete Inaugural Introduction to Construction Class
More than 20 students celebrated the completion of Mt. San Jacinto College's first Introduction to Construction class in a ceremony on Saturday, May 4. The City of Temecula and the Carpenters Union sponsored the 11-week course.
Martin Hernandez, a student who completed the course, said he has always helped his dad and father-in-law with construction jobs but after a recent layoff, he was having a difficult time finding employment and his family encouraged him to register for the course.
"After high school, I didn't think college was for me," he said. "I'm really glad MSJC offers courses that helped me advance in a skill I already knew."
Hernandez was able to obtain employment with the assistance of his instructor.
Student Rosa Fillmore spoke at the ceremony and explained how the course exposed her to opportunities she had never considered.
"I was at my lowest of lowest, and I'm just so thankful that there are programs that opened doors for us – us who never even considered college," she said.
In Introduction to Construction, students learn basic construction and carpentry skills, terminology, blueprint reading, and applied mathematics for construction. Students earn certifications in both Red Cross CPR and OSHA-10 safety. They also complete Level 1 carpentry training that leads to paid employment opportunities in the carpenters' union.
The course will be offered again in Fall 2019. For more information, please contact MSJC Adult Education at 951-487-3707.​​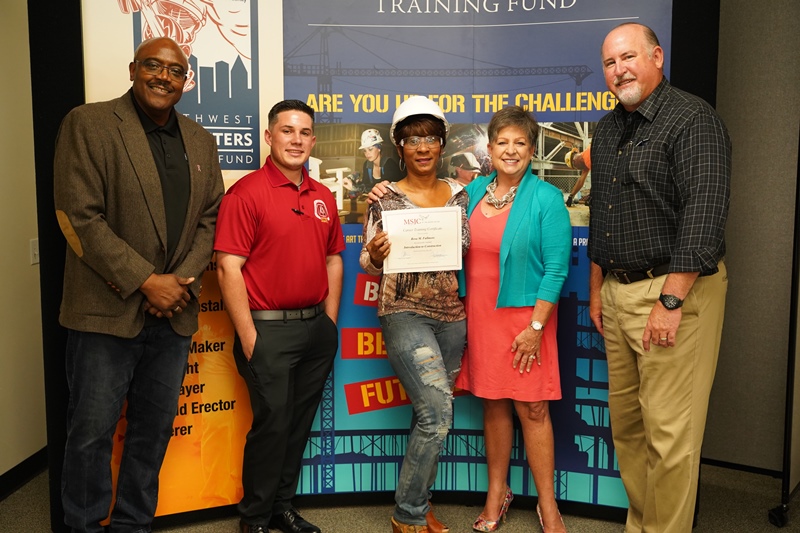 Student Rose Fillmore (center) with (left to right) Introduction to Construction instructor Leary Jones, Carpenters Union Representative Jeff Scott, Temecula Councilwoman Maryanne Edwards, and MSJC Superintendent/President Dr. Roger Schultz.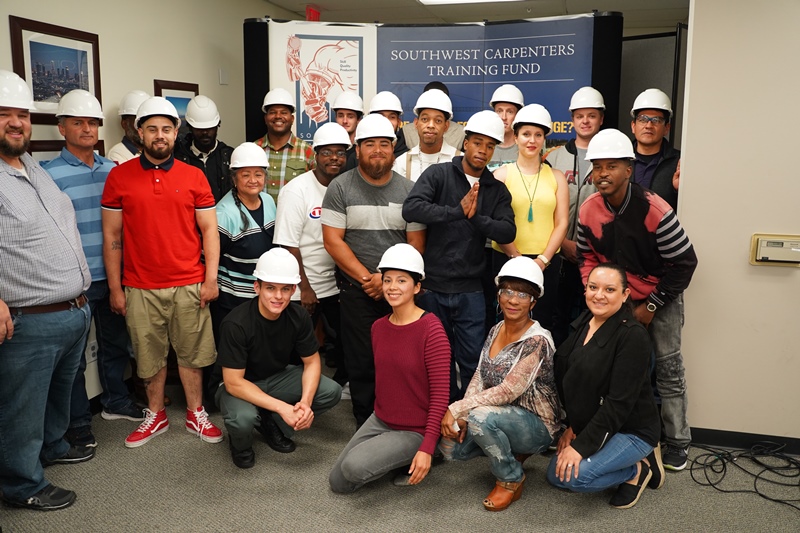 Introduction to Construction students who participated in recognition ceremony.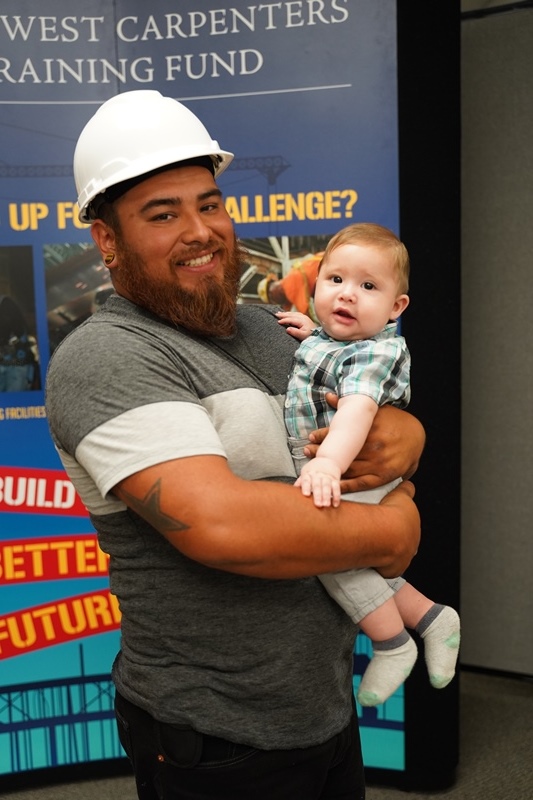 Martin Hernandez holding his youngest son, who attended the ceremony with his family to support Hernandez's Introduction to Construction course completion.